Fri, 10 April 2015
Ep. 32 Christiann MacAuley
Christiann MacAuley is the creator of Sticky Comics and a cartoonist for Cosmopolitan. In this episode, we talk about creating edgy content geared towards women, how to pronounce her name, and women in comics.
---
Fri, 27 March 2015
Ep. 30 Jannie Ho
Jannie Ho is the creative force behind ChickenGirl Design. She is a product designer and illustrator from Boston. She's worked with HarperCollins, Target, Scholastic, Toys R Us and so many other companies (seriously the list is long!). In this episode, we talk about the author-illustrator relationship when making a book, how she got her name, and the future of illustration.
---
Fri, 13 March 2015
Ep. 28 Carolyn Belefski
Carolyn Belefski is a writer and illustrator. She runs her own comic, Curls, and has created illustrations for the White House and BOOM! Studios (specifically an amazing comic cover for Carton Network's Adventure Time). She is a huge part of the DC comic community through her work with comics newspaper, Magic Bullet, and Cartoonists Draw Blood. She also runs the podcast The Carolyn and Joe Show with her partner Joe.
Carolyn is currently running a Kickstarter to create one big anthology of all her awesome comics. In this episode, I talk with her about how to plan for a Kickstarter, designing characters, and her love for Siamese fighting fish.
---
Fri, 20 February 2015
Ep. 25 Mike Bromage
Mike is the mastermind behind the webcomic Dustpiggies. He is best known for his wickedly dark humor and unique style.
In this ep, we talk about making comics (of course), how dark is too dark with humor, and what our families think about this weird comic thing we call a career. You can follow Mike on Twitter, Facebook, and Instagram.
Oh, and if you need to kill an afternoon then check out his awesome YouTube channel. I could watch him draw for hours.
---
Fri, 23 January 2015
Ep. 21 Jess Petyo
This week I chill with Octopus Tree House co-founder, Jess Petyo. She started her own print making company with her husband Paul a few years ago. Jess is seriously my little lady-geek soulmate. We talk about so many amazing things like 3D printing, vinyl toys, comic cons, and being lazy about showering every day (when you work from home these things happen!). You can check out all of Jess's awesomeness on Twitter, Facebook, and Instagram.
---
Fri, 12 December 2014
Ep. 17 Twinkie Chan
Twinkie Chan is a San Francisco based crochet designer. Her delicious food accessories grew from a small business out of her house in 2005 to book deals and a clothing line. In this interview we discuss leaving her career in the publishing world to follow her love for creativity in the form of crochet. We also talk about her wildly fun fashion sense and love of sharing her craft. You can follow Twinkie on Instagram and Twitter @TwinkieChan.
Oh and if you wanna see the crochet lipstick that left me cracking up at how awesome Twinkie is at not taking herself too seriously then click HERE.
---
Fri, 28 November 2014
Ep. 15 Ian Glaubinger
Ian is a pop culture illustrator and graphic designer. He's created eye catching images for Star Wars, Gallery 1988, and Teefury. In this episode we talk about what it was like creating licensed work for Star Wars, managing his own work hours, and why he's strictly a PC man!
---
Fri, 14 November 2014
Ep. 13 Tina Henry
Tina Henry is the mastermind behind Tina Seamonster and also the creator of the indie craft and comic shows Grump and Smudge at Artisphere. She's been making and selling crafts for over 10 years. You can find her work in Books a Million stores across the nation and also around local stores in DC. She just recently said goodbye to crafts and hello to a new career in writing. I sat down and talked with her about this next phase in her life. You can follow Tina on Twitter @tinaseamonster.
---
Fri, 7 November 2014
Ep. 12 Derek Sanchez-Hoeksema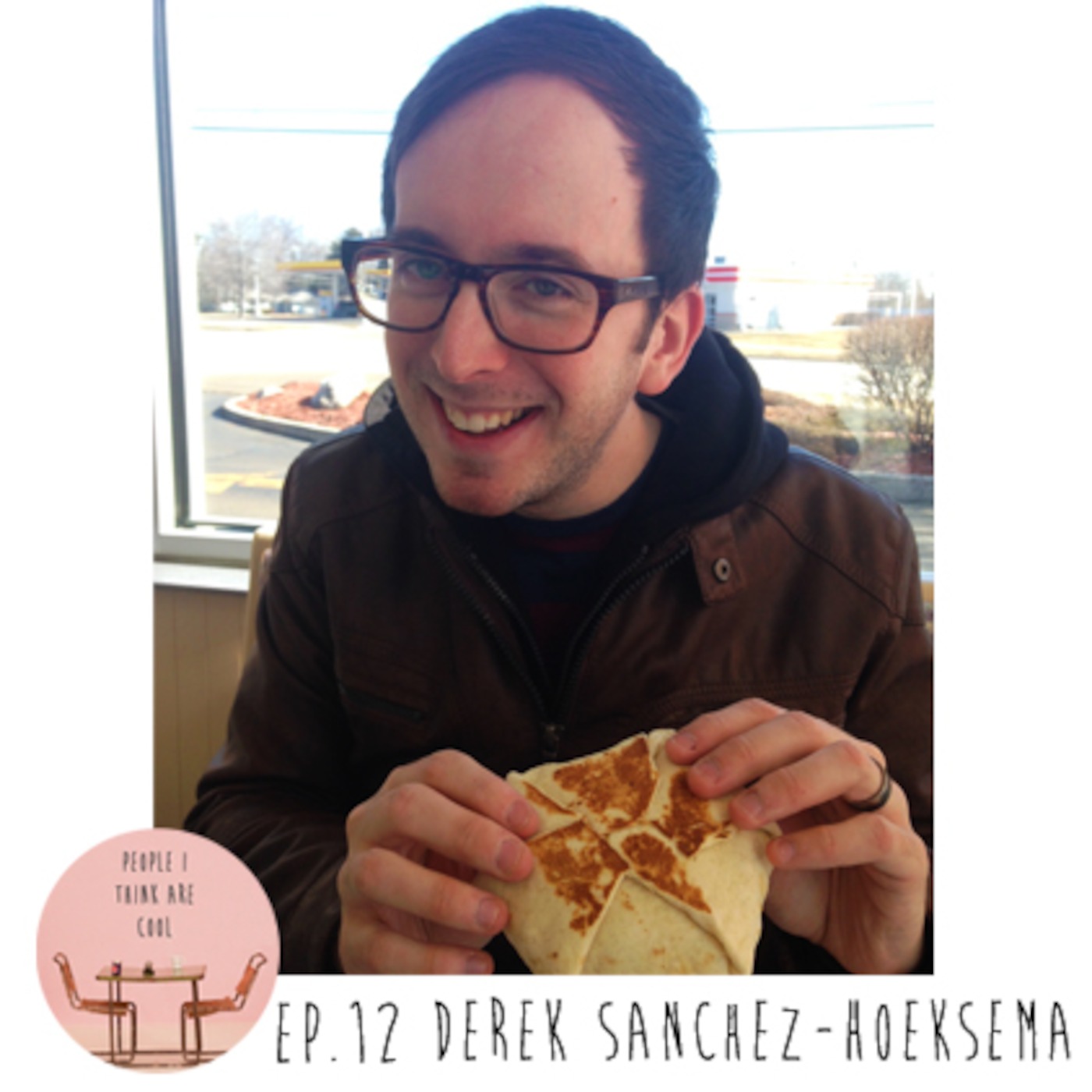 This week we get crafty with Derek Sanchez-Hoeksema of Oh Sew Nerdy! Derek is best known for his edgy pop-culture cross stitching. His work has been showcased in gallery shows across the nation. You can check out his shop, Oh Sew Nerdy, on Etsy and see what new designs he's working on on Oh Sew Nerdy's Facebook and Instagram.
---
Fri, 10 October 2014
Ep. 8 Dave Perillo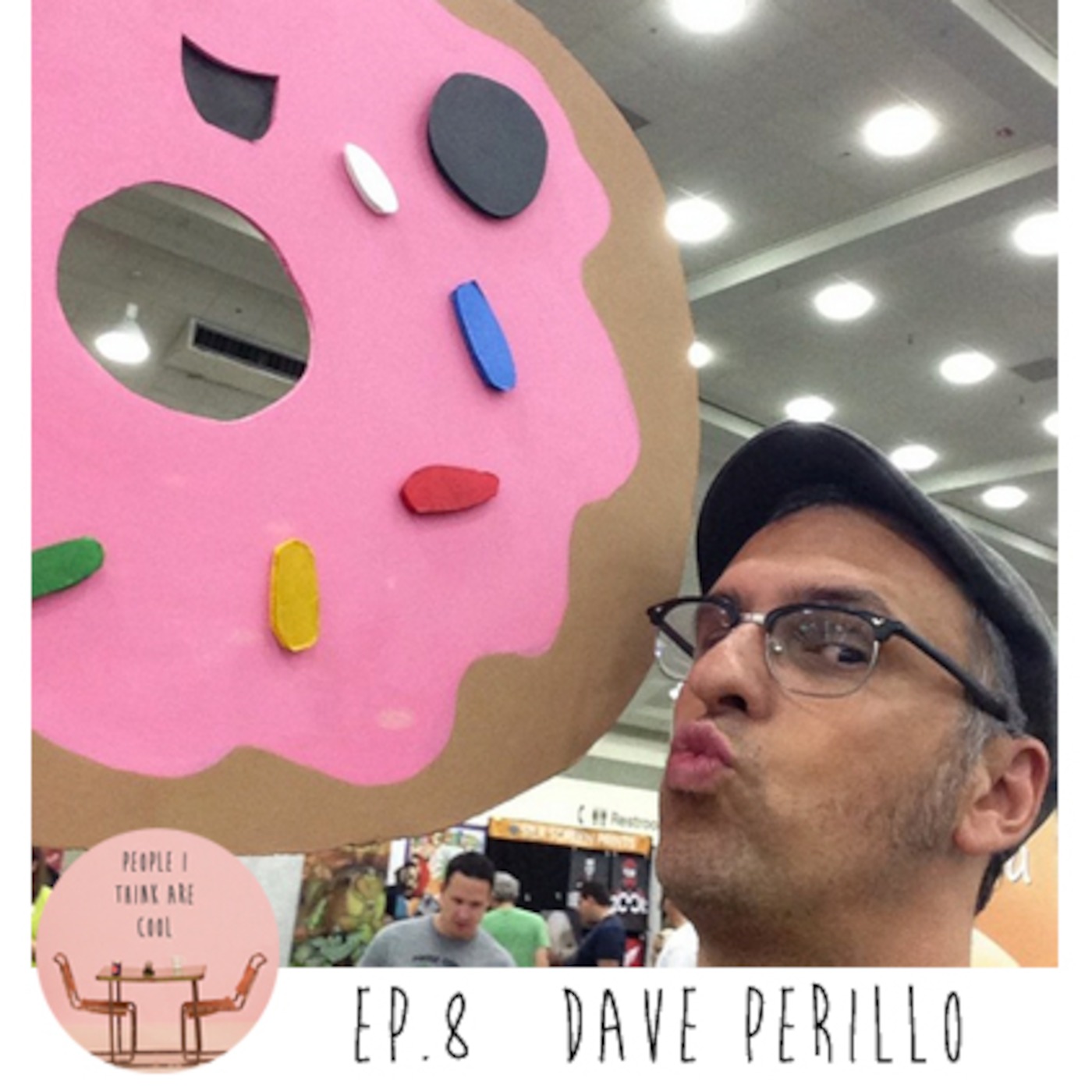 Today we have the wonderful, talented Dave Perillo. He is seriously one of those dudes that you want to sit down and have a beer with instantly when you meet him. He is one of the best known pop culture artists in the biz, and he just wrapped up his solo show at Gallery 1988 titled Squares 4 Squares. He is currently at NYCC if you want to stop by and see him. Also, he has a limited edition Frozen print out today. This guy is everywhere!
---