Fri, 28 November 2014
Ep. 15 Ian Glaubinger
Ian is a pop culture illustrator and graphic designer. He's created eye catching images for Star Wars, Gallery 1988, and Teefury. In this episode we talk about what it was like creating licensed work for Star Wars, managing his own work hours, and why he's strictly a PC man!
---
Fri, 21 November 2014
Ep. 14 Erin Mallory Long
This week I talk with pop culture guru Erin Mallory Long. Erin's been noted by Huffington Post, Funny or Die and Thought Catalogue as one of the funniest women on Twitter. She also writes for HelloGiggles and is a published author. Seriously, this lady does everything. We chat a lot about her career and love of pop culture, but we also get to the root of her childhood crushes. It gets super juicy towards the end there.
---
Fri, 14 November 2014
Ep. 13 Tina Henry
Tina Henry is the mastermind behind Tina Seamonster and also the creator of the indie craft and comic shows Grump and Smudge at Artisphere. She's been making and selling crafts for over 10 years. You can find her work in Books a Million stores across the nation and also around local stores in DC. She just recently said goodbye to crafts and hello to a new career in writing. I sat down and talked with her about this next phase in her life. You can follow Tina on Twitter @tinaseamonster.
---
Fri, 7 November 2014
Ep. 12 Derek Sanchez-Hoeksema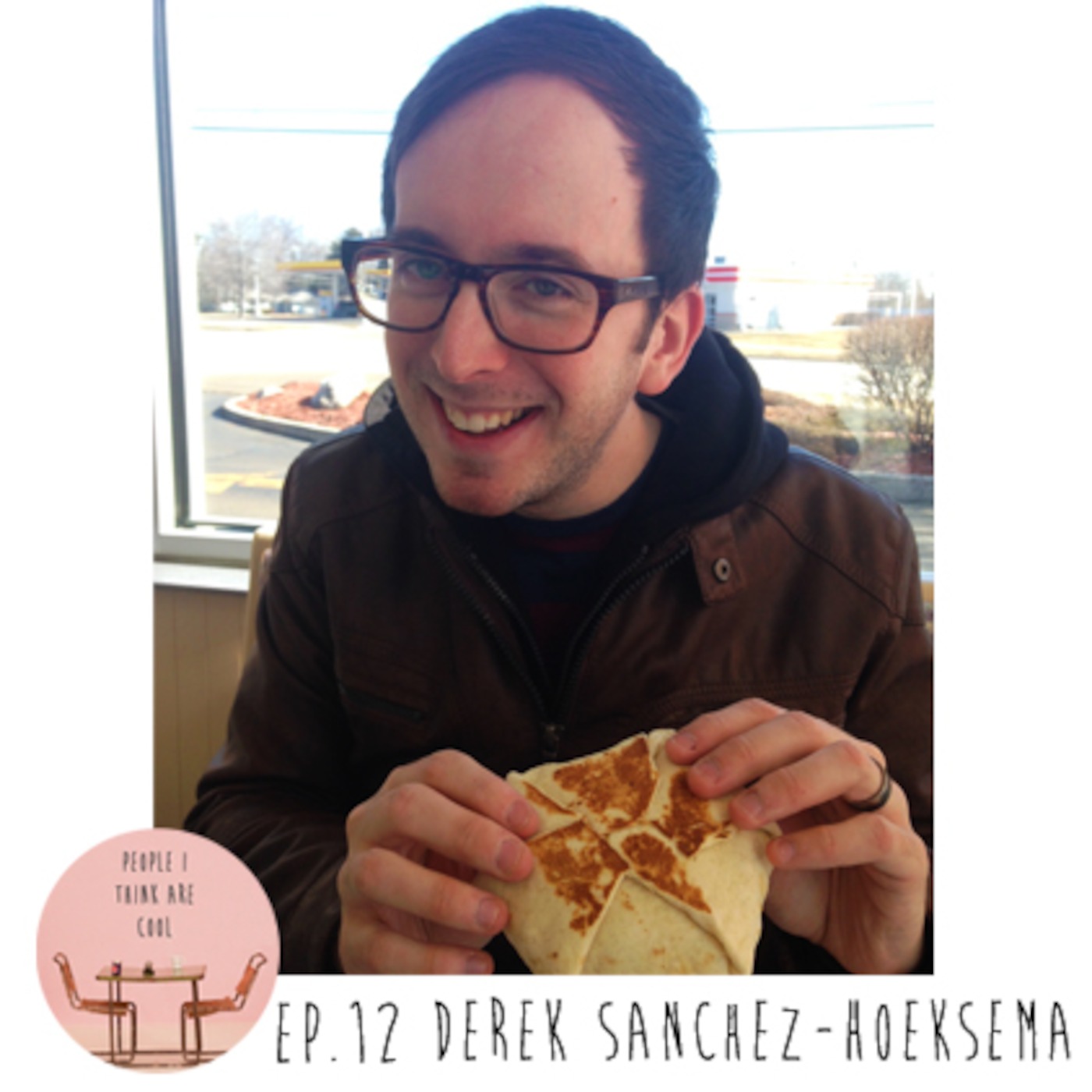 This week we get crafty with Derek Sanchez-Hoeksema of Oh Sew Nerdy! Derek is best known for his edgy pop-culture cross stitching. His work has been showcased in gallery shows across the nation. You can check out his shop, Oh Sew Nerdy, on Etsy and see what new designs he's working on on Oh Sew Nerdy's Facebook and Instagram.
---