Tue, 18 April 2017
Ep. 92 Emily Sears
Emily Sears is a writer based in the DC area. She currently writes for Alamo Drafthouse's site Birth.Movies.Death. and for her blog My Verse (EmilyDawnWrites.com). In this episode, Emily talks about how to write for film beyond just a synopsis, her love of YA, and her ability to share herself in her writing. You can follow Emily on Twitter and Instagram @emily_dawn.
Show Notes:
---
Mon, 17 October 2016
Ep. 83 Nick Patton
Nick Patton is the host of The Picturebooking Podcast. He is also a published author and illustrator. In this episode, we talk about the early days of podcasting, becoming a major resource for children's literature, his collaboration with All the Wonders, and his love for self help books. You can follow Nick on Twitter.
---
Thu, 4 August 2016
Ep. 79 Kat Molesworth
Kat Molesworth is the founder of the blog Housewife Confidential and the Blogtacular conference. I discovered the awesomeness of Kat through her Blogtacular Podcast. She has been blogging and inspiring others for over a decade. Kat is one of those people who you feel at home with right away. In this episode, we talk about the importance of being genuine, how to keep your blog fresh, and how to stay confident in intimidating situations. You can follow Kat on Facebook, Twitter, and Instagram.
Show Notes:
Grace Bonney Blogtacular Keynote
Made It My Own with Annie Sloan: Kat's Story
Photo credit: Wil Ireland & Xanthe Berkeley for Blogtacular
---
Fri, 19 February 2016
Ep. 67 Angela Epley
Angela Epley is a financial advisor based in Austin, Texas. She left her career in creative marketing a few years ago to follow her passion to help others get financially stable. In this episode, we talk about how to plan for leaving your day job to pursue a new career, best practices for freelancers, and most importantly how to manage your spending when your monthly income fluctuates. You can follow Angela on Twitter and Instagram.
Please note:
These videos are not intended to be used as individual advice. For individualized advice, please speak to the appropriate tax, attorney, or financial professional. For more information about Per Stirling's team of Financial advisors, please visithttp://perstirling.com/team/.
Investment Advisory Services offered through PER STIRLING CAPITAL MANAGEMENT, LLC., an SEC Registered Investment Adviser. Brokerage services and securities offered through B. B. GRAHAM & COMPANY, member of FINRA / SIPC.
---
Fri, 5 February 2016
Ep. 66 Nasir Sobhani
Nasir Sobhani is The Streets Barber. During the week he cuts hair in a barbershop in Australia and on the weekends he offers haircuts to the homeless. His #CleanCutCleanStart movement went viral in 2015, leading to features on BuzzFeed, Cosmopolitan, Huffington Post, and more. In this episode, we talk about his journey into working with the homeless, how anyone can use their talent to contribute to their community, and the importance of connecting with people. You can follow Nasir on Instagram, Facebook, YouTube, and Twitter.
---
Fri, 20 November 2015
Ep. 61 Esther Kim
Esther is the manager of Fantom Comics in DC. In this episode, we talk about leading and creating the programming for Small Press Expo, women in comics, and how animated Batman films aren't so kid friendly. Follow Esther and the adventures of Fantom Comics on Twitter and Facebook.
---
Fri, 16 October 2015
Ep. 56 Allison Marshall
Allison is the founder of the creative business blog Wonderlass. In this episode, we talk about defining your blog's voice, growing an audience, and how to fully utilize Pinterest to promote your work. You can follow Allison on Instagram, Facebook, and Pinterest.
---
Fri, 14 August 2015
Ep. 49 Matthew Winner
Matthew Winner is the host of the kidlit podcast Let's Get Busy and the creator of The Busy Librarian blog. He is an actual teacher librarian on top of hosting two of the top resources for authors and illustrators in the children's literature industry. In this episode, we talk about giving a voice to the kidlit industry through podcasting, the increased popularity of graphic novels for children, and controversial children's books.
You can follow Matthew on Twitter, Instagram, Facebook, and Pinterest.
---
Fri, 26 June 2015
Ep. 43 Steve Anderson
Steve is the founder of Third Eye Comics, a comic book store based in Maryland. In this episode, we talk about the evolution of comics, creating Awesome Con DC with Ben Penrod, and what makes a great comic store.
You can follow Third Eye on Twitter, Instagram, YouTube, and Facebook.
---
Fri, 12 June 2015
Ep. 41 Jennifer Ackerman-Haywood
Jennifer is the host of the popular crafting podcast Craftsanity. She and a few of her journalism students recently created a documentary following the stories of two people in hospice care. Their short documentary gives audiences an intimate look on how we reflect on life and its meaning during our final moments with loved ones.
Watch the documentary for the "Live Your Best Life" project here.
You can also check out Jennifer's crafting adventures on her podcast Craftsanity and follow her on Twitter and Instagram.
As promised, here is a link to my guest appearance on Jennifer's Craftsanity podcast.
---
Fri, 15 May 2015
Ep. 37 Stephen Graham & Seth Casana
Stephen Graham & Seth Casana are the co-founders of WHURK, a free montly magazine dedicated to the creative communities in Virginia. In this epiosde, we talk about their creative partnership, asking strangers for money, and The Hard Whurk Challenge (seriously, it's super hard).
Follow WHURK on Instagram, Facebook, and Twitter. Also, WHRUK is always looking for new comics, photography, poetry, short fiction and more. Check out their contribute page for details.
---
Sat, 25 April 2015
Ep. 34 Biju Sukumaran
Biju Sukumaran is a freelance travel writer and photographer. His stories have been featured on Esquire, CNN, National Geographic, and Vogue. I've know Biju for years and was so excited to catch up with him on his travels. In this episode, we talk about how traveling became his passion, exotic food, and how to order a pizza in Korea.
You can follow Biju's travels on Twitter, Instagram, and SnapChat (nagavanshi).
---
Fri, 6 February 2015
Ep. 23 Michael David Thomas
Michael David Thomas is the assistant director for the Small Press Expo. SPX is one of the best indie comic fests in the nation! SPX 2015 is September 19-20 in Bethesda, MD. The show is so big that they have a lotto system for tables. Lotto registration is going on now until Feb. 15.
If you are a fan of SPX or are thinking of signing up then this is a must listen. We talk indie comics, the history of SPX, the lotto system, and the awesome people who make up this amazing event!
You can follow the latest updates for SPX on Twitter, Instagram, Facebook, and Tumblr AND you can check out what Michael David Thomas is up to when he's not running one of the best shows of the year on Instagram and Tumblr.
---
Fri, 9 January 2015
Ep. 19 Debbie Lee
Debbie Lee is a DC craft legend. She's co-created multiple craft communities including Hello Craft and the Fenton Street Market. She is also one of Crafty Bastards elite jurors. In this episode, she takes us behind the scenes on what it's like to select vendors for a major indie craft show and talks about her experience working with talent like Doctor Who's Billie Piper for Awesome Con DC. You can follow Debbie on Instagram @rocknromp.
---
Fri, 3 October 2014
Ep. 7 Rebecca Fernandez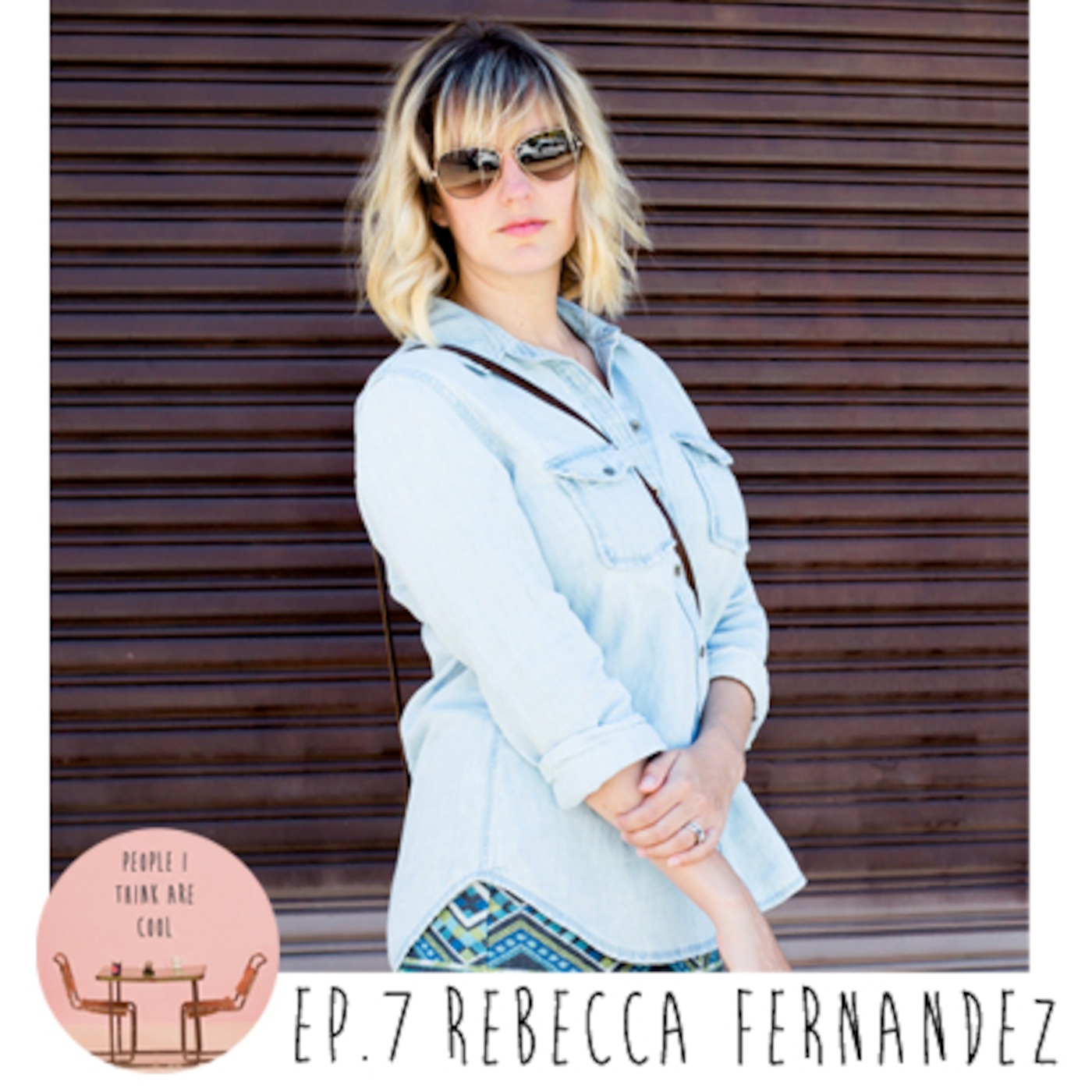 Rebecca is the founder of The Women Take Over, a website dedicated encouraging women to talk about feminism. She's interviewed tons of fantastic people ranging from the lead singer of Chvrches, Lauren Mayberry, to activist and co-founder of Bust, Marcelle Karp. Rebecca and I sat down and talked about some myths behind feminist history and about some good ol' fashion public access television. You can follow Rebecca on twitter @parksfernandez.
---
Fri, 5 September 2014
Ep. 3 Leslie Torbett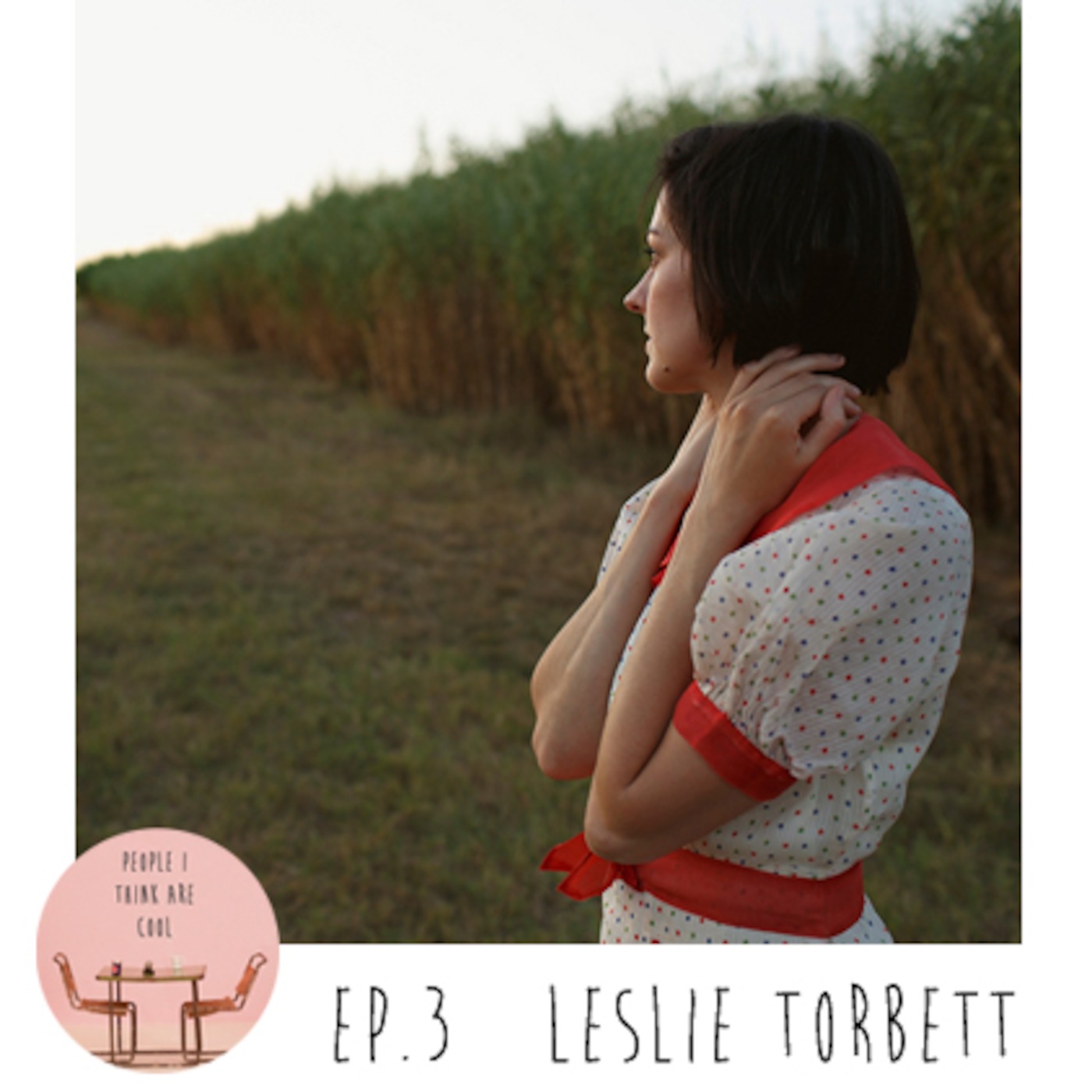 This week I spoke with vintage clothing storeowner, Leslie Torbett. She runs a fabulous blog and Etsy store called Dalena Vintage. Her shop focuses on dresses and accessories from the 1900s to the 1960s. I've known Leslie since high school so it was really great to catch-up and talk about owning a small business.
---
Thu, 28 August 2014
Ep. 2 Mary Huntsberry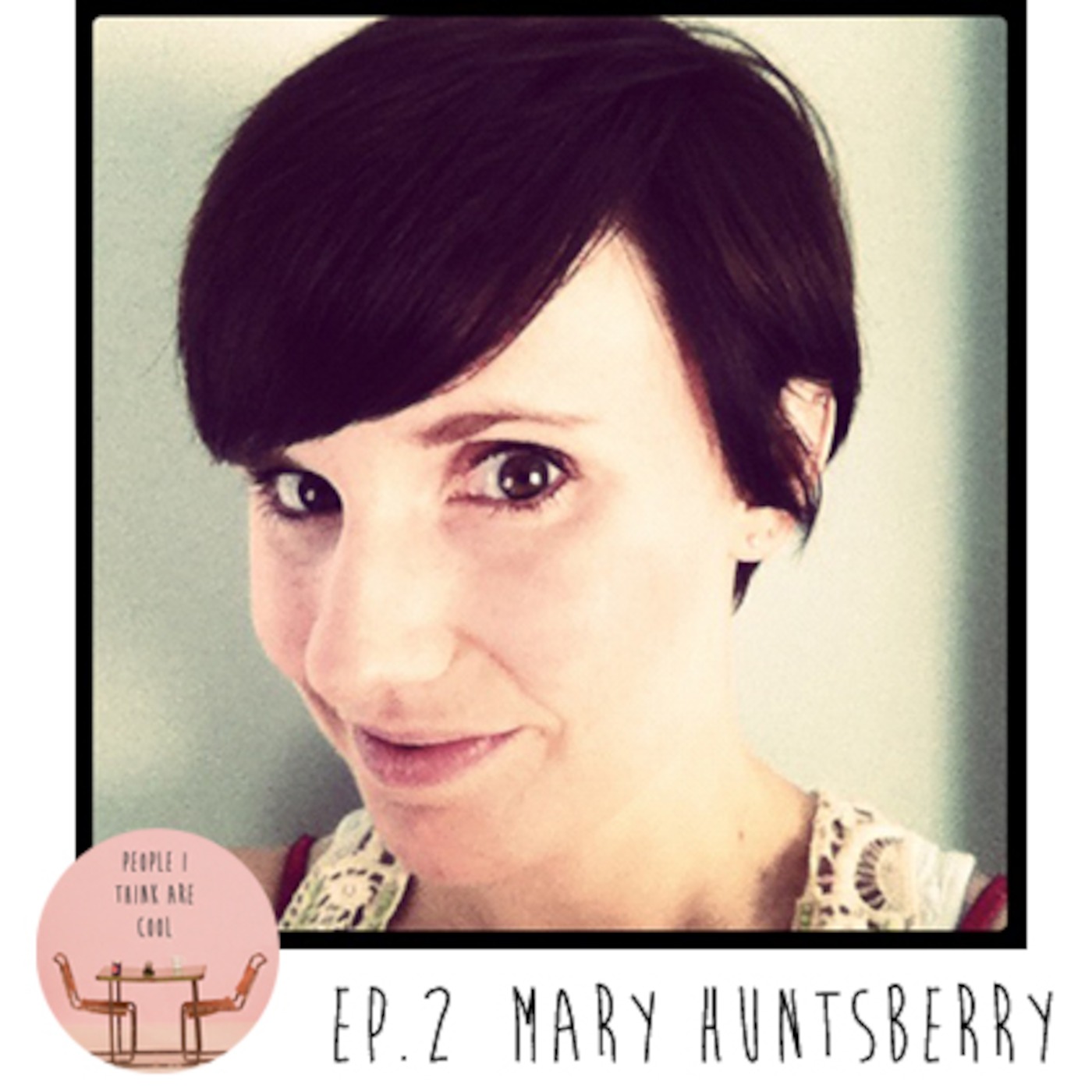 I sat down on vacation and had a little chat with animal behaviorist, Mary Huntsberry. We talked about how she started her business and some hot tips on how to pick out a new pet for your home. Mary is an adorable little treat to talk to. You will seriously want to stick her in your back pocket and take her home after hearing this.
---